---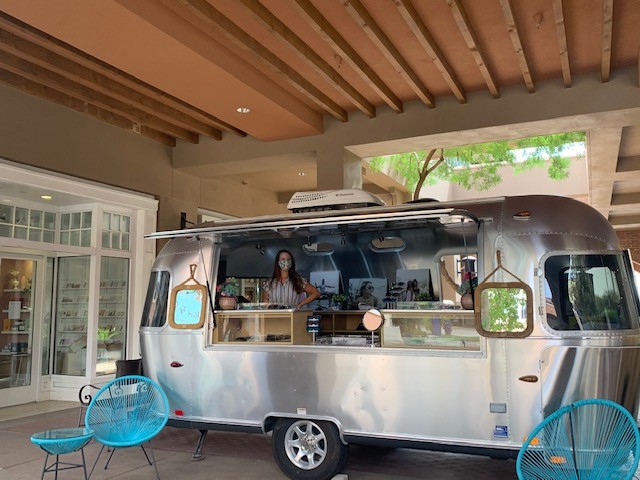 Limited time only! Check out Maho Shades airstream in the Main Courtyard!
A product of a lifestyle centered around the Caribbean and Gulf of Mexico, Maho is a premium sunglass brand dedicated to timeless design and unrivaled performance. Since its founding in 2015 at Maho Bay on St. John, U.S.V.I., Maho has sought to create eyewear that reflects and enhances natural beauty. Our mission is to make outdoor moments extraordinary through our craft.

Our design process takes cues from classic film, modern architecture, automobiles, watercraft, as well as the people and places of the Caribbean, Florida, and Gulf Coast. But design is about more than beautiful shapes. Our central design ethos requires that each frame delivers exceptional comfort and fit for all-day activewear under the sun. Every pair is polarized ultra-lightweight, anti-reflective, and liquid repellent.

Premium quality is not just about design, but also about materials and durability. All of our frames are crafted with industry-leading Mazzuchelli acetate, Comotec hinges, stainless steel, and 24K gold hardware. Our commitment is to make products we can all be proud of, and that's why we back every pair for life.

Lifetime Warranty!
Your Maho sunglasses are covered under our lifetime warranty for as long as you, the original purchaser, have them. If your Mahos are ever damaged for any reason (such as sitting on them, crushing them, scratching the lenses, getting punched in the face on a golf course by a game show celebrity, etc.) we will repair or replace them for a low flat fee (currently $40.00).

Where We Are Now:
Our Headquarters is located in Orange Beach, Alabama. We have created this mobile Airstream to travel and reach more customers all over the US. In the summers it will be parked on the beautiful beaches of the Gulf Coast, and during the winters we take it somewhere warmer and more populated, for example, Tucson Arizona!! We will be parked at La Encantada for the month of October.

Go to Maho Shades Website

See you soon!