KitchenAid Mixer Workshop at Crate & Barrel
---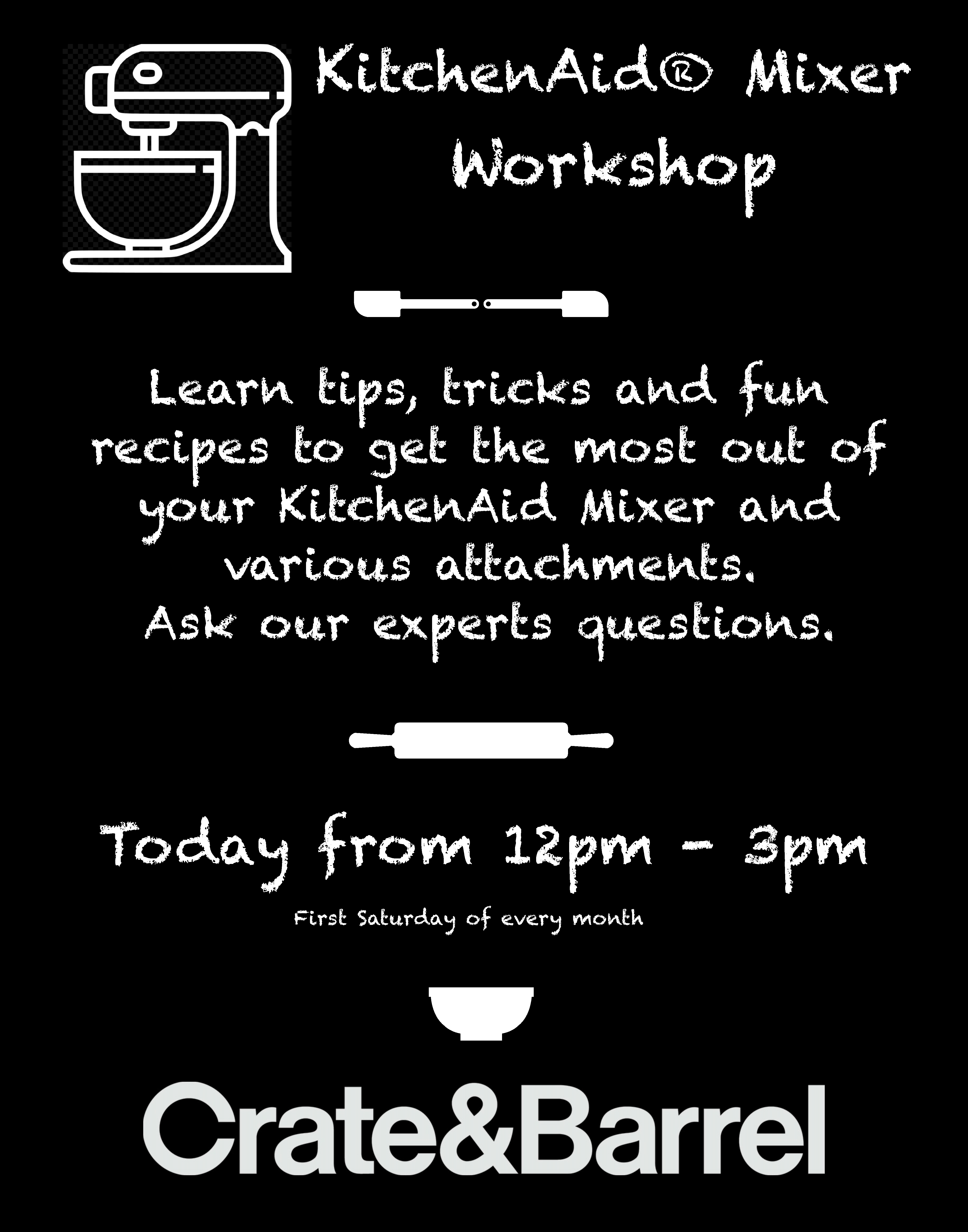 Stop by Crate and Barrel for a monthly KitchenAid Mixer Workshop on the first Saturday of every month from 12 pm to 3 pm. Learn tips, tricks, and fun recipes to get the most out of your KitchenAid Mixer and its various attachments. Our experts will be ready to answer your questions.
For more information, please call the store: (520) 299-7100.
Crate & Barrel Registry Event
February 9, 2020 9:00 AM - 11:00 AM | Crate&Barrel
Private Registry Events at Crate & Barrel Sunday, January 19th, 2020 from 9:00 am to 11:00 am H...
Tucson Lifestyle Cover Dog Search & Pet Expo
February 15, 2020 9:30 AM - 2:30 PM
Cover Dog Search and Pet Expo Calling All Dogs! Hundreds of adorable pooches can enter for a chance ...