November 30, 2019 through December 21, 2019
---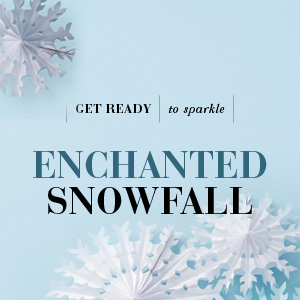 La Encantada Shopping Center presents Enchanted Snowfall, an all-time favorite event for the holiday season. With a 28-foot holiday tree in the main courtyard, families can see a unique 'desert style' snowfall every Saturday at 6 pm with an encore show at 6:45 pm, from November 30 until December 21, 2019. All shows will be open to the public, and admission is free.

During the 30 minute break between the two 15-minute snowfalls, there are musical groups lined up to serenade the center with holiday tunes. Also, Blanco Tacos + Tequila will be serving Mexican hot chocolate to keep your fingers warm.
• November 30th - Flowing Wells High School
• December 7th - Manzanita Elementary School
• December 14th - BC Dance Studio
• December 21st - Canyon View Elementary School
Come join us!
Crate & Barrel Vitamix Workshop
Now through December 7, 2019 | Crate&Barrel
Crate & Barrel Vitamix Workshops Crate and Barrel has a Vitamix Workshop on the first Saturday ...