Trick-or-Treat Extravaganza
October 31, 2019 5:00 PM - 7:00 PM
---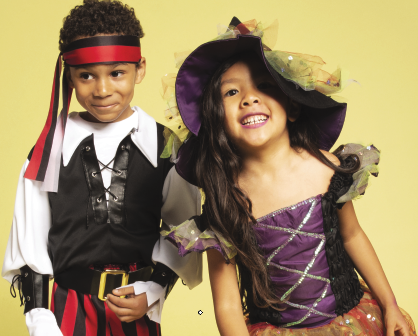 Calling all ghosts, pirates, and witches! Join La Encantada and Mildred & Dildred for the Annual Trick-or-Treat Extravaganza!
Families and kids are invited to trick-or-treat at select stores within the shopping center on Thursday, October 31st from 5 pm to 7 pm -- we would be thrilled to celebrate with you!
A big thank you to our 2019 partners:

Jaguar Club of Southern Arizona Concours D'Elegance Event
October 26, 2019 10:00 AM - 2:00 PM
The Jaguar Club of Southern Arizona presents the 47th annual Concours D'Elegance - an exhibition of ...
Hello Kitty Cafe Truck
November 2, 2019 10:00 AM - 8:00 PM
Hello Tucson! The Hello Kitty Cafe Truck is returning to La Encantada on Saturday, November 2nd! Co...