La Encantada Fine Arts Festival
Now through January 19, 2020
---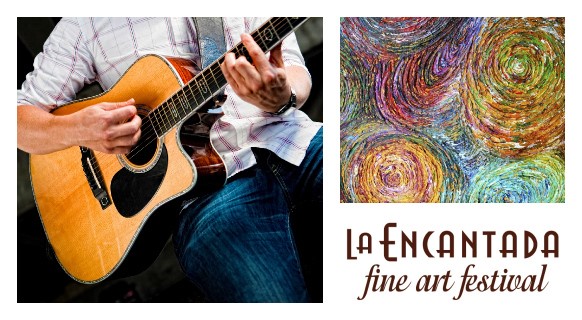 La Encantada Fine Art Festival hosted by SAACA
January 18 & 19, 2019
Saturday, 10:00 am - 5:00 pm
Sunday, 11:00 am - 4:00 pm
From metalwork to locally-designed fashion, the La Encantada Fine Art Festival is sure to be a visual surprise for all ages.

The main courtyard of La Encantada stages the visual fine art festival, featuring the finest artwork in Southern Arizona.
For vendor and booth information contact SAACA
(520) 797-3959
www.saaca.org
Crate & Barrel Registry Event
February 9, 2020 9:00 AM - 11:00 AM | Crate&Barrel
Private Registry Events at Crate & Barrel Sunday, January 19th, 2020 from 9:00 am to 11:00 am H...
Cover Dog Search & Pet Expo
February 15, 2020 9:30 AM - 2:30 PM
Cover Dog Search and Pet Expo Calling All Dogs! Hundreds of adorable pooches can enter for a chance ...