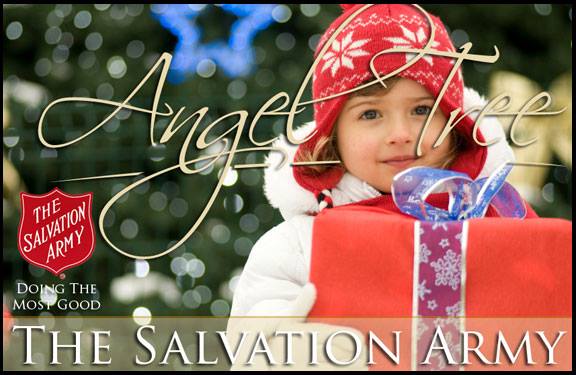 Salvation Army Angel Giving Tree
Now through December 24, 2017
The Salvation Army and La Encantada Shopping Center have teamed up to help children in need with the Salvation Army Angel Program.
Beginning November 24th, guest can pick an Angel Tag from the tree and help a child in need by purchasing the items on the Angel tag. Each tag will include a child's name, age, gender, clothing size and toy preference. Return your unwrapped item to the Angel Tree by December 24th.
HOURS:
• Thursday - Saturday: noon to 6 pm
• Sundays: noon to 5 pm
Thank you!
The Angel Trees is located on the lower level, near J. Crew.