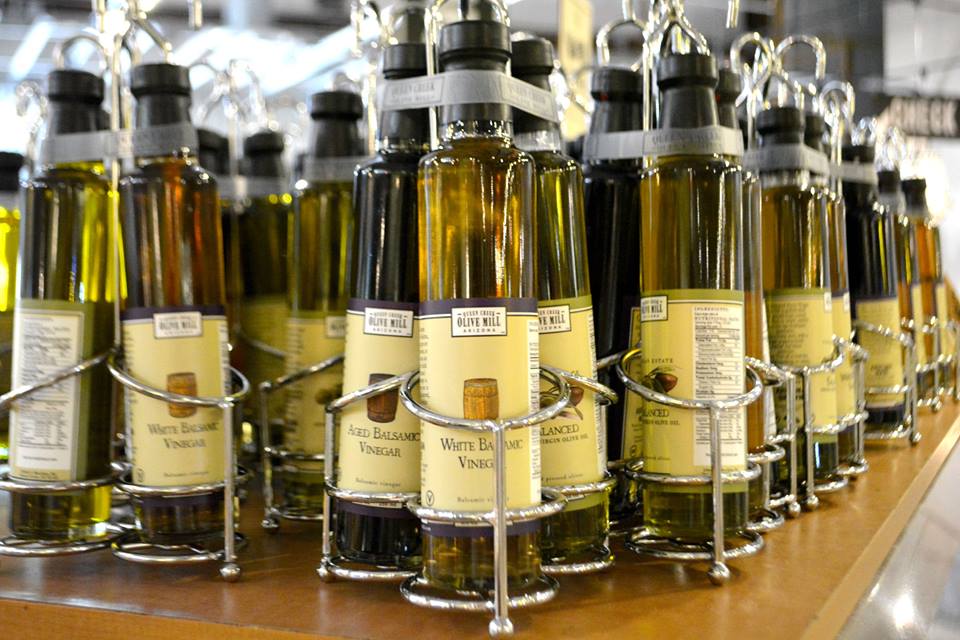 Harvest Celebration at Queen Creek Olive Mill Marketplace
October 29, 2016
Harvest Celebration at Queen Creek Olive Mill Marketplace with Owner Perry Rea
Saturday, October 29 from 12 pm to 2 pm

Help us celebrate our Harvest Season with a meet and greet with owner, master-blender and Olive Oil Sommelier, Perry Rea!
Perry will be conducting cooking demos from 12 pm-2 pm. Come in, taste, shop and learn about real, local Extra Virgin Olive Oil.

See store for more details, (520) 395-0563. Lower level, next to Apple Store.