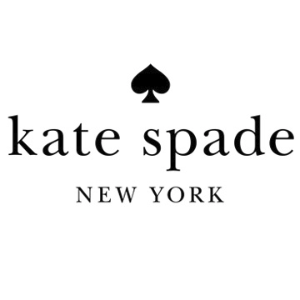 kate spade new york
Crisp color, graphic prints and playful sophistication are hallmarks of kate spade new york. Products include handbags and clothing to jewelry, shoes, stationery, eyewear, baby, fragrance, tabletop, bedding and gifts.
Bloom Street Sam
Valid from March 8, 2018 to March 22, 2018
Our story begins in 1993 with a boxy, black nylon handbag called sam. We wanted something utilitarian and timeless--a bag that could go with everything from jeans to a cocktail dress. Sam did, and women and fashion editors alike swooned. This year for our 25th anniversary, we brought back sam in a bevy of colors and prints (like this picnic-perfect woven straw version with leather straps) that you'll want to lovingly hold and gaze at for years to come. Stop by and shop.
---
Picnic Perfect Bee Lottie
Valid from March 16, 2018 to March 23, 2018
We fancy a floral no matter the season, and our leather bee lottie--a crossbody with three spacious compartments that can be worn in the crook of your elbow or carried in hand--is buzzing with pretty blooms as well as the bees that keep them in business. Stop by and shop.
---